Roll over image to zoom in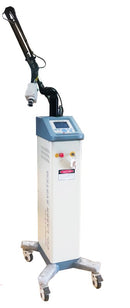 Description
The Sandstone Matrix LS-25 CO2 Laser optimizes traditional CO2 laser treatments by introducing Micro-ablative Columns into the tissue while preserving untreated skin in between spots. When a CO2 beam of light comes in contact with the epidermis it heats and vaporizes the skin tissue, instantly removing the superficial layers of the skin, scars and wrinkles while smoothing out the surface of the skin. This skin remodeling occurs with new skin and collagen growth. Creating a rapid recovery and long term collagen remodeling while offering the patient comfort level and convenience that approaches non ablative resurfacing.
Easy To Use
MicroAblative Column density options include 200 microns, 1-millimeter and 2-millimeters. Thus allowing practitioners to tailor the CO2 fractional treatment to the indication and patient's tolerance of downtime. Each pulse of CO2 energy ablates a column of tissue. As ablation occurs, deep heating stimulates and promotes collagen realignment. Because all patient desires are not the same, the pulse duration is adjustable from 60 to 600 microns allowing practitioners to safely control the amount of epidermis vaporization. This particular algorithm dramatically reduces pain, the need for anesthesia, and recovery time. Single treatments can show a significant improvement in skin texture and color.
Ultra-Fine Fractional Scanner
The Ultra-Fine Fractional Scanner offers a wide range of treatment options. The practitioner can select multiple settings including size, shape, density and duration, tailoring to the specific needs of each patient. The Ultra-fine Fractional Scanner is fast, effective and efficient. The Ultra-fine Fractional Scanner boasts an 18mm spot size and can complete a full face resurfacing procedure in approximately 15 minutes. The Ultra-fine Fractional CO2 Scanner is integrated into the Matrix Fractional CO2 Laser System, making the system lighter and easier to setup. The ultra-fine fractional scanner provides practitioners the flexibility to choose the area of skin left untreated.
Treatment Capabilities
Wrinkles
Skin Texture Irregularities
Fine Lines
Acne Scars
Pigmented Lesions
Sun Damage
Fractional Skin Resurfacing
Vein Removal
Skin Tag Removal
Manufactured: 12/2009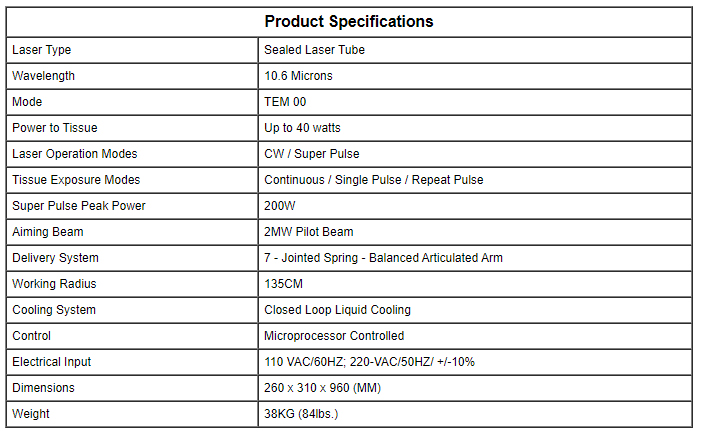 Payment & Security
Payment methods
Your payment information is processed securely. We do not store credit card details nor have access to your credit card information.
---
Security