FemTouch™ is powered by the Lumenis AcuPulse™ CO2 laser. This innovative CO2 laser technology enables precise and controlled fractional laser microbeams to be applied to the vaginal lining
AcuPulse™ MultiModeTM SuperPulseTM CO2 Laser
AcuPulse™ is a complete ablative laser resurfacing workstation, featuring state of the art technology for all aesthetic resurfacing needs.
POWERFUL. VERSATILE. SIMPLE.
11 Built-in Treatment Modes
ACUSCAN120™ FRACTIONAL SCANNER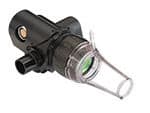 Superficial™ for moderate sun damage, fine lines, uneven texture, dyschromia, actinic keratosis and more.
Combo™ Deep and Superficial combined together for sun damage, acne scars, wrinkles and more.
Deep™ for deeper lines and wrinkles, acne scars, uneven texture, dyschromia and more.
StretchTouch™for skin furrows and textural irregularities. SURGITOUCH™ ADVANCED SCANNER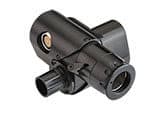 FeatherTouch™for gentle, single scan treatments
ToeTouch™ for common foot ailments, such as plantar warts and ingrown toenails
SilkTouch™ for more vigorous, double scan treatments
Paint™ for controlled, continuous freehand placement on small areas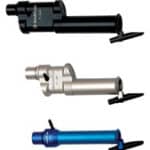 FineTouch™ for precise ablation of irregular pigmented lesions at various depths
125MM INCISIONAL HANDPIECE


Bleph™for precise, clean incisions with minimal bleeding
Femi Attachments also available for Vaginal Rejuvenation.
Please watch the video below with world-renowned dermatologist Michael Gold Describing the advantages of the Lumenis Acupulse Laser

All States MED guarantees excellent prices and outstanding customer service.
Give us a call today 305-447-2526 to confirm availability, options and pricing.