What is Cutera Xeo?
The Cutera Xeo laser is the most versatile and adaptive all-in-one aesthetic platform that is indicated for hair removal, fractional and ablative resurfacing, and vascular treatments. This advanced laser platform offers a great deal of flexibility because it comes with multiple handpieces, allowing practitioners to choose from a broad range of individual or combination treatments to meet the cosmetic and medical needs of each patient.
How does Cutera Xeo Work?
For hair removal treatment, Cutera Xeo's laser energy is absorbed by the melanin, the pigment that gives hair color. This creates controlled heat energy which damages the hair follicle. As a result, the hair follicle loses its ability to grow hair, leaving the area smoother and aesthetically pleasing.
For skin rejuvenation procedures, Cutera Xeo works by emitting precisely controlled laser energy into areas of skin imperfection. This in turn creates controlled "microinjuries" and stimulates the dermal layer of the patient's skin through thermal heating to increase the production of collagen, a protein which plays an integral role in skin cell renewal. As a result, damaged skin cells are replaced with new healthy cells, which eventually reveal a smoother, radiant, and younger-looking skin.
What Conditions can Cutera Xeo Treat?
This all-in-one aesthetic platform allows practitioners to address a variety of cosmetic concerns for patients of all skin types with no downtime. Cutera Xeo laser treatment is safe and effective for the following:
Handpieces are not all included
Age spots
Brown spots
Facial redness
Fine lines
Large pores
Pigmented lesions
Scars
Spider veins
Sun spots
Unwanted hair
Vascular lesions
Wrinkles
What makes Cutera Xeo Laser Treatment so Effective?
Cutera Xeo's unmatched efficacy is due to the following unique features:
TruPulse Technology:

 

Provides consistent, sustained energy to the target area for optimal results.
Nd:YAG Technology:

 

It's FDA-approved for the treatment of a multitude of skin concerns.
Epidermal Cooling:

 

Provides continuous temperature regulation for improved patient comfort.
Intense Pulsed Light (IPL):

 

This menu can be used as an individual or combined treatment for various signs of skin aging.
Energy Control:

 

Allows practitioners to conduct real-time calibration.
Handpieces
Cutera Xeo is compatible with multiple handpieces that allow practitioners to treat a broad range of cosmetic concerns:
Nd:YAG:

 

Designed for treatment of unwanted hair and vascular lesions on different body areas.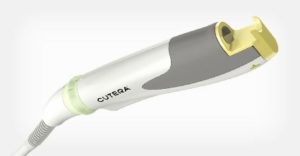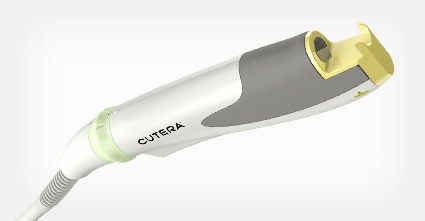 LimeLight:

 

It's an ideal treatment for sun spots, benign pigmented lesions, and vascular lesions.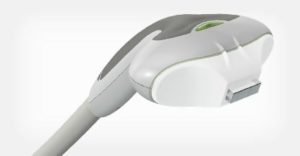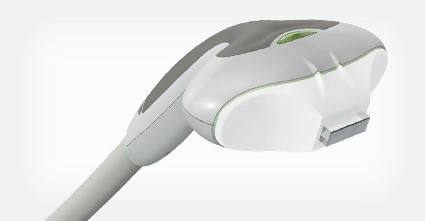 ProWave LX™:

 

Designed for removal of unwanted hair in small and large body areas.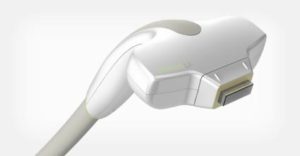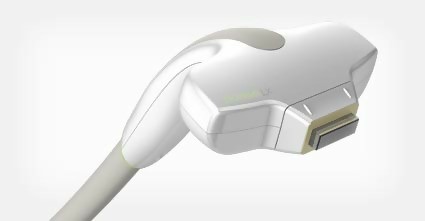 AcuTip™:

 

Used for treatment of sun spots and small spider veins on the face, nose, cheeks, and chin.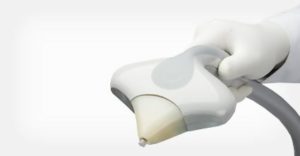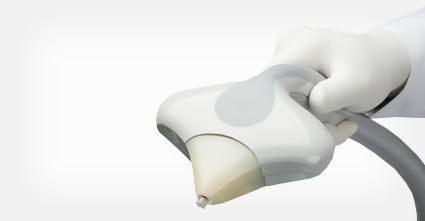 Titan®:

 

Used for sustained deep dermal heating of the face, chin, neck, and abdomen.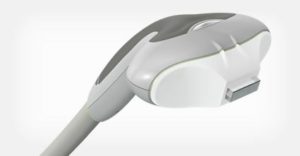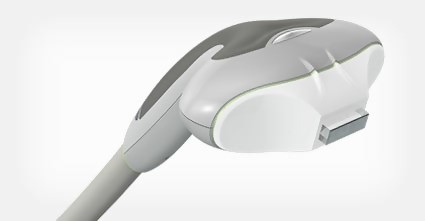 Pearl® Er:YSGG:

 

Recommended for the treatment of sun pots, age spots, and wrinkles.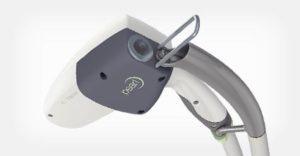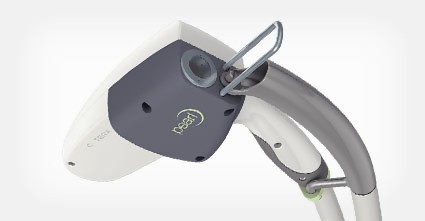 Pearl® Fractional Er:YSGG:

 

It addresses acne scarring, wrinkles, large pores, and irregular skin texture.